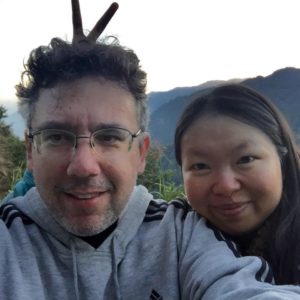 Christopher Lee Jones, Screenwriter
Chris has been writing professionally for nearly 20 years. His content ranges from technical documentation for some of the largest computer companies in the world to genre fiction for a number of Dungeons & Dragons publishers (during the Open Source d20 era). His works have been nominated for numerous awards including a prestigious Gen-Con Award ("The Book of Taverns," published by Necromancer Games). He's also written many film scripts. "Clay Soldiers," a short form spy-thriller produced and filmed entirely in Southeast Asia, was nominated for best screen-play at the Urban Nomad Film Festival in Fiji. Chris also wrote the screenplay for Bombshell Studios' film, "Game On", "Forsaken", "Game Over", "Huckleberry", "The Long Road" and the feature length "The Endless Whispers."  He had a cameo in one of Bombshell's earliest films, "A Day in the Life of Harold Goodman," while also serving as the movie's continuity director and explosives expert. He likes tinkering with other peoples' scripts as a script doctor as well.
He spends time with his wife and two daughters who are growing up bi-lingual with wonder filled bedtime stories.