Broken Swords Forever
The Feature Length "Making-of" Documentary
The behind-the-scenes documentary of the making of "Broken Swords: The Last in Line." This documentary highlights the camaraderie and grit needed to watch an original fantasy film go from script to distribution.
No budget. No Hollywood influences or favors to call in. Just straight up, boot on the ground, get the job done and make an original fantasy feature film. This is that story.
Available on Amazon Prime.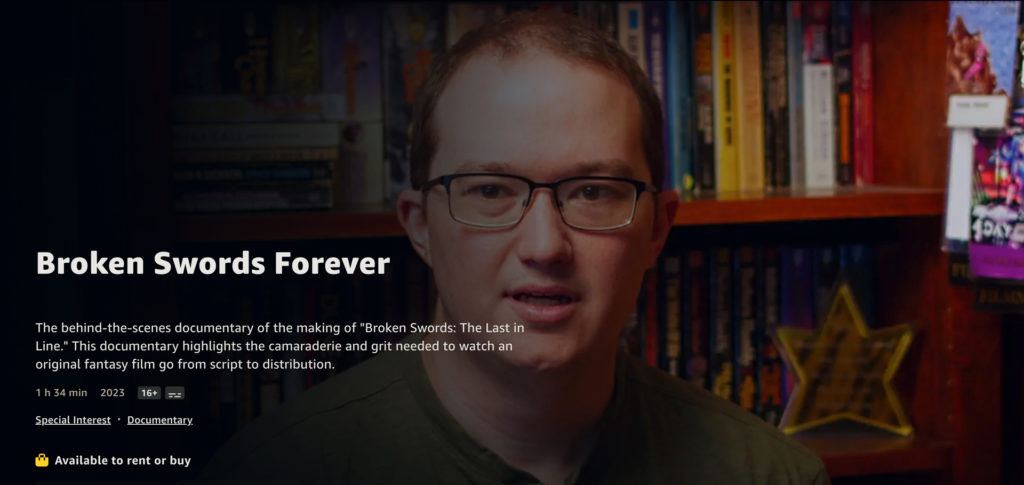 ---