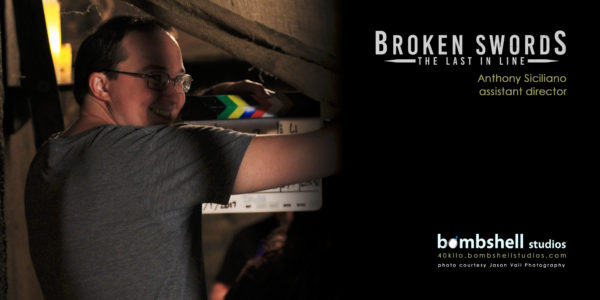 Anthony Siciliano, Assistant Director
Anthony Siciliano is a freelance film/television/video professional who has been working consistently since relocating to Raleigh, North Carolina in 2012. He graduated from High Point University in 2011 with a B.A. in Electronic Media Communications and a Minor in Writing. In the summer of 2012, he attended the Six-Week Editing Intensive Workshop with Manhattan Edit Workshop in New York City.
Anthony has been a part of a variety of projects, including two feature films, 12 short films, 10 reality television series, a multitude of commercial and promotional videos and even a nationally televised college football game for ABC. He has been credited in a wide range of production roles including, Assistant Director, Editor, Production Assistant, Key Grip and Location Assistant.